The physical therapy program that is capable of accommodating varied disgnosis'. Physical therapy services are provided 5 days a week in accordance with Medicare guidelines. Our therapists work hand in hand with restorative services and nursing to provide the most effective, and all inclusive care including outpatient rehabilitation.
Our respiratory assistants help in treatment of resident oxygenation needs for who have trouble breathing or those with illnesses such as asthma, pneumonia, emphysema, bronchitis and sleep apnea. Our services include oxygen, nebulized breathing treatments and CPAP.
Speech Therapy is available for individuals experiencing difficulty with communicating their basic needs, formulating sentences, complex thoughts, understanding reading, writing, and articulation of those concepts. We can also provide evaluation and treatment for individuals with swallowing difficulties.
Our occupational therapy department offers a wide variety of services such as activities for daily living, contracture management, bowel and bladder training, rehabilitative, social dining, strengthening, and restraint reduction along with physical therapy accommodates the resident by offering an in home estimate prior to discharge from the facility.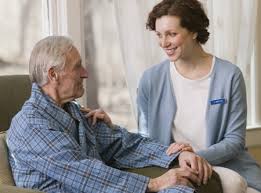 Our experienced rehabilitation team is committed to providing outstanding results and excellent quality of care of our residents. The residents try to reach goals that increase independence and ability. Resident families are also encouraged to participate in therapy sessions and training.